The humble potato. Baked or mashed, chipped or boiled, there are very few children who can't be tempted to eat some form of potato - even if it is just a bag of crips!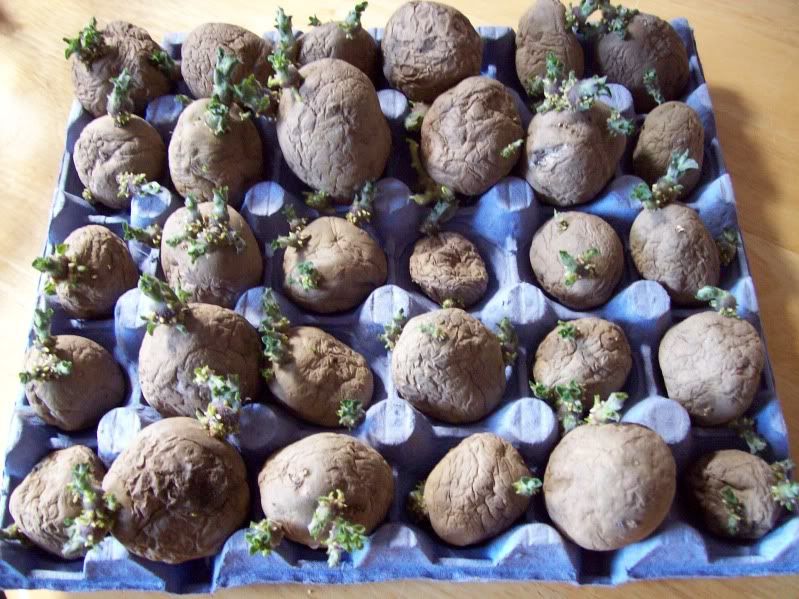 Today our Busy Beez were back, refreshed and raring to get their hands dirty, and there were potatoes to be planted.
It only seemed like yesterday that our Beez were sifting through the bag of seed potatoes from the Morrisons 'Lets Grow' scheme, choosing the best to chit, and now here they are with lovely green shoots.
The Busy Beez filled the bottom of each of the four containers with some compost, and they chose five potatoes to go into the potato planters, and three in each of the large pots.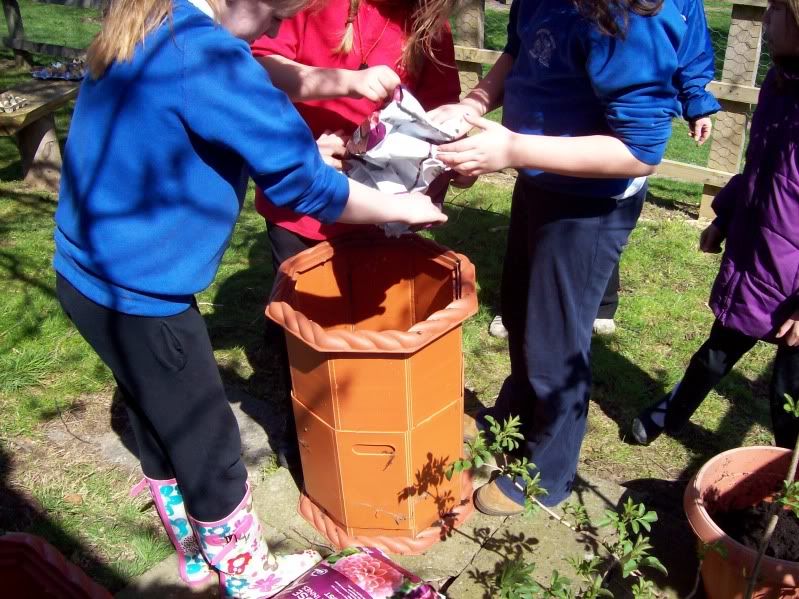 Another layer of compost to cover the potato leaves (or haulms) is then added.
As the foliage starts to grow, we shall add more compost to 'earth up'. This will not only help to protect from late frosts, but also encourage more side shoots to develop, and thus create more potatoes. We will continue 'earthing up' until we reach the top of the container.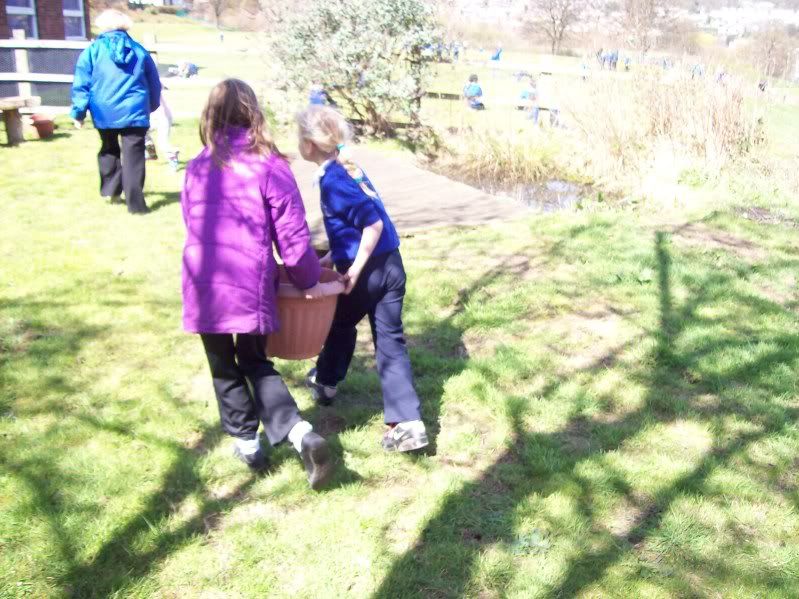 Time for a bit of fun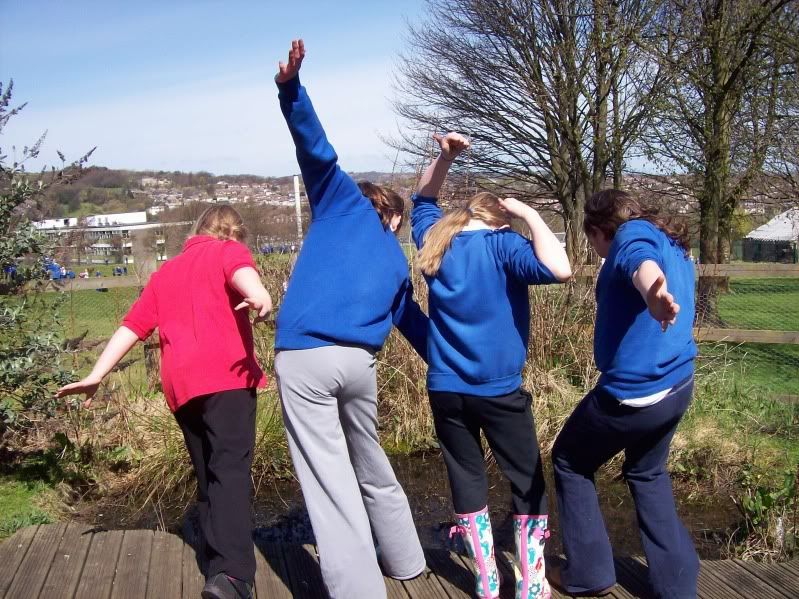 Before watering to settle the compost.
All being well, we will have lots of tasty potatoes to bake, chip, mash and boil by the end of the summer.